Theme
An important ambition of higher education is to increase the integration of research into teaching. There are many ways to enhance this integration: students can learn about research by getting an explanation, they can also learn from interpreting research results of others, and by performing research themselves. This symposium will focus on learning through research, meaning that students acquire knowledge of their discipline by performing research themselves. In this way, competencies as critical thinking are strongly improved. Furthermore, students can be effectively trained in communicating their research findings in a clear and convincing manner. Laboratory courses seem the ideal instrument to integrate research-based learning in a curriculum.
Yet, which criteria should a laboratory course meet to be truly engaging students, and actually teaching them through research? Together, we will find this out during this one-day symposium!
Keynote speaker: Professor Helen Walkington
Our keynote speaker, Prof.dr. Helen Walkington, will focus on what research-based teaching encompasses, why research-based teaching is desired, and how research-based teaching can be designed and implemented. The open setting will allow you to think more critically about what you can do in your own teaching to design a great learning experience for your students!
Prof.dr. Helen Walkington of Oxford Brookes University uses her own research experience to promote an inquisitive attitude in her students. She creates opportunities for students to conduct research to distribute their work through publications. Walkington shares her view on research-based learning at the third Present-day Practicals symposium.
Keynote speakers: Tonny Mulder and Tabitha Dreef
Developing open inquiry experiments in undergraduate programs
Nowadays, open inquiry experiments in the laboratory courses are standard practice within the undergraduate programs of Physics and Astronomy (VU, UvA) and Psychobiology (UvA). During these laboratory courses, the students gain insight in the scientific process and creative and critical thinking is stimulated. Simultaneously, they acquire the necessary subject specific knowledge and boost their confidence and self-knowledge.
We will examine our experiences with this specific type of education by sharing some of our successes and challenges, both for students and teachers. We will discuss the similarities and differences between both of the undergraduate programs. And we will challenge the audience to define their own framework to open up their own laboratory courses.
Dr. Tonny Mulder is a neuroscientist and senior lecturer at the University of Amsterdam working for the bachelor programs of Psychobiology and Bio Medical Sciences. He started his academic career at the University of Groningen where the fascination for the brain took on. He graduated in neurobiology and moved to the University of Amsterdam to get his PhD in neurophysiology. After Post-Doc positions at the Collège de France in Paris and the Netherlands Institute for Brain research he headed the research group cognitive neurophysiology at the VUmc. In November 2011 he decided to pursue his passion and moved his academic career towards teaching and developing educational programs in higher education, integrating the field of neuroscience with that of academic and research skills.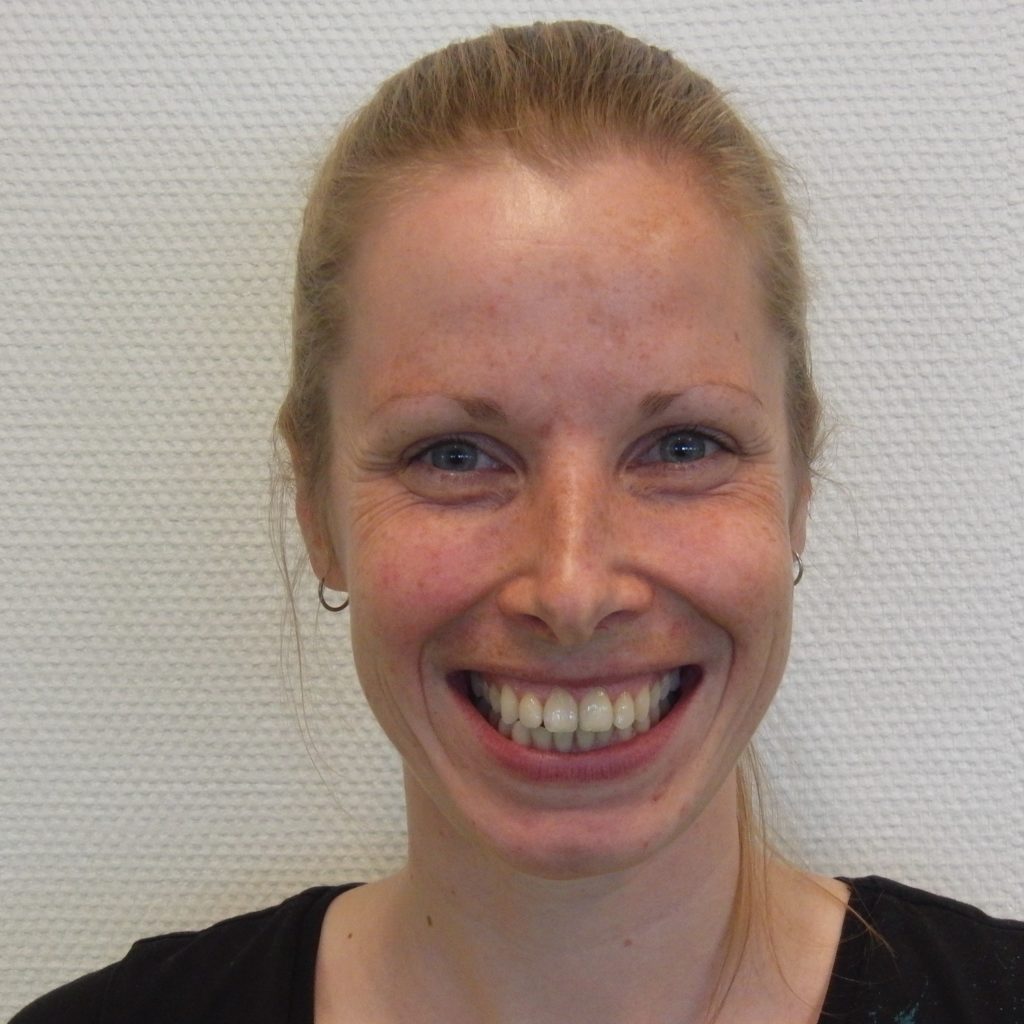 Tabitha Dreef MSc teaches the undergraduate physics laboratory courses at the University of Amsterdam and Vrije Universiteit Amsterdam. She gives guidance to students that perform open inquiry experiments in which students define their own problem to investigate. Furthermore she trains and coaches teaching assistants, who supervises students working in the lab room.
Sessions
You can design your own learning experience by joining various parallel sessions on e.g. assessing students, blended-learning design, and aligning learning activities. There will be inspiration sessions, discussion sessions and 'pressure cooker' design sessions.
Session 1 – Lessons from Literature
This session offers participants insight into the most recent literature findings related to inquiry-based research practicals and provides an example of a practical course in the field of physics with a focus on course alignment.
Viewing your laboratory course through five different lenses
The quality of laboratory courses can be greatly improved by bringing them in line with findings from educational literature. Nevertheless, choosing an educational framework can be a challenge to teachers trained in the natural sciences. In his talk, Koos will show how you can use five well established educational theories to improve your laboratory education.
Having over 12 years of experience in the science of laboratory education and working with teachers, Koos will share insights gained from hundreds of peer reviewed scientific papers on the subject.
Renewed set-up for Bachelor labs
A description of the implementation of a completely renewed setup for Bachelor labs is given. The setup renewal is described from Dublin descriptors and the national domain specific reference frame making use of the latest educational research insights into Bachelor practicals. A choice between more open and closed labs is discussed and illustrated with some of the experiments conducted by the students. A summary is given of students' feedback after the labs.
Session 2 – Inquiry-based Learning & Let's Design
This session offers participants insight into two diverse inquiry-based research modules. It provides insight into the implementation of the e-learning tool LabBuddy, and offers participants a brief hands-on session to (re)design a practical course.
A biochemical research major to prepare students for today's challenges
During this session Samantha Hughes and Jeroen van Kilsdonk will show how they train students to be more prepared for the challenges of today's society. Their Biomedical Research major engages students in a semester long intensive research experience. Within this course students use cell culture and C. elegans to answer questions posed by industrial partners. Students are provided with the opportunity to design their own research methods and execute experiments in a laboratory setting. The course requires students to gain conceptual knowledge of developmental and cancer biology as well as technical skills. In addition, there is a strong focus on developing the professional, such as project management and scientific communication skills. The course is comprised of a combination of lectures, student-led tutorials, expert classes, Professional Learning Environment (PLE) workshops and practicals. This session will show you how it is possible to implement and teach science relevant to today's challenges.
Let's Design an inquiry-based research module
Practical courses are an essential part of (life) science education. During this session Annelien Zweemer and Marjo de Graauw will take you on a journey through an inquiry-based research module for second year BSc Bio-Pharmaceutical Sciences students. They will show you how you can teach the essentials of cellular biochemistry and allow students to train a diverse range of skills needed to conduct their own research and solve (complex) problems in the cellular biochemistry field. In addition, Annelien and Marjo will provide tips allowing you to (re-)design your own practical course into a research experience for all students. You're welcome to visit us and experience this "Let's Design session"!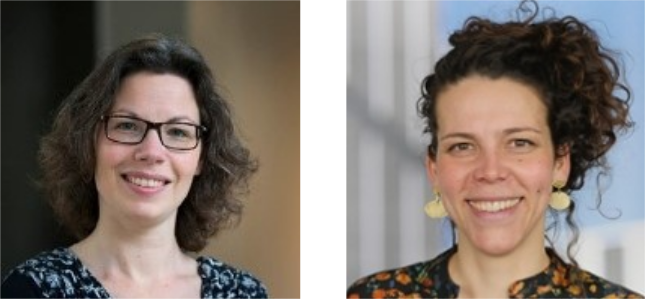 Session 3 – Labjournal & Keystone Project
This session offers participants insight into an example of a blended-learning research module and a practical course in the field of biomedical research. Also the new Keystone projects will be explained. – By Hanneke de Leeuw en Lotje van der Does, University of Amsterdam.
Creating Biological Tissues using LabBuddy: report on a learning and efficiency study combined with an improved digital lab journal
In preparing and executing practicals within our project-led education we noticed that our Bachelor students in Biomedical Engineering experience cognitive overload in understanding their lab work and in keeping an overview of their lab experiments. Recently, we performed a pilot-study into the effects of an e-learning tool in our practical 'Creating biological tissues' with the focus on learning and efficiency. We designed a tailor-made LabBuddy program to create more overview of this very complex and extended (3 weeks) biological experiment in which students conduct a complete research cycle. Importantly, we tested the use of the improved digital lab journal function of LabBuddy.
During the discussion we would like to exchange experiences and receive your feedback in general. More specifically, we are very interested in finding out how to implement LabBuddy in multiple courses within learning pathways.
Keystone Project Resilient Environment – a crash course in consultancy for biologists
As part of the redesign of the BSc Biology curriculum at the University of Amsterdam we developed a new project based course for the end of year one, which is part of a larger project based component in the new program. In addition to the usual learning outcomes related to subject matter of the course (in this case sustainability and biodiversity) we also wanted students to develop their team skills, plan and organise and create a meaningful connection between scientific knowledge and a real world problem.
In this talk we will discuss some of the challenges and decisions we faced in designing such a course, where many of the learning outcomes were so-called 'soft skills'. These are notoriously hard to monitor and to grade, so we had to design different assignments of different types to achieve this. We will also discuss the open questions that arose after the first cycle of the course was completed and that we aim to develop further for the next edition of this course in the spring of 2020. We consider these challenges and questions to be fairly universal for this type of teaching and we hope that sharing some of our thinking and first hand experience on this will help others to translate some of these ideas to their own courses and programs.
Hanneke de Leeuw and Lotje van der Does (UvA)
Network Lunch & LabBuddy User Lunch
At the network lunch you can get inspiration, share thoughts with teachers from your own or a different discipline, ask questions to experts, or start (re)-designing your laboratory course. For LabBuddy users there is a VIP lunch, during this lunch you will be updated about the latest features of LabBuddy.
Session 4 – Competence-based Learning
This session offers participants insight into the set-up of two chemistry-related blended-learning (practical) courses and show how this set-up allows students to better train their competency and skill levels to prepare for their future career.
Self-regulating student-paced education
During this session Jan Willems will present the KEY-LOCK project which is part of the Professional Bachelor in Secondary Chemistry Education program. In this project, three different learning paths, one of which is a practical course, are being cut into several modules that can be opened using a 'key' students earned in previous modules. Each module consists of a wide variety of subject matter: exercises, animations, videos, … that students can freely discover. At their own time, students can take a test. Teacher trainers can set high test standards which will eventually lead to student's excellence. Succeeding the test means earning a key which can be applied in the next module in the same or another learning path. Failing the test means the student will automatically be offered feedback that is useful to improve his studying method. Therefore, the KEY-LOCK model can be considered a good practice of self-regulating, student-paced education that aims for student's excellence. Jan Willems will present the design of the learning environment and the outcome of a students' questionnaire. In addition, he will discuss how to extrapolate this model of education to a larger group of students and implement this model into secondary education.
Practical research as driving force of competence based teaching
During this session Martijn van Dongen will present the set-up of the minor program for students Applied Science (chemistry, Life Science & Chem Engineering). In the minor program approx. 150 students participate as part of the research group Applied Natural Sciences in (long term) research projects. These projects are based in the field ranging from Life Science, chemistry to chemical engineering and are often multidisciplinary in content, challenging the students to work within different fields of expertise. Examples of current projects are e.g. the development of biomedical lab-on-a-chip devices or 3D-printing of new polymer materials. Results are regularly presented to peers and participating companies at a conference and passed on for further research. Martijn will provide insight into the learning experiences they have with this type of education and the logistics behind it.
Martijn van Dongen – Fontys University of Applied Sciences
Session 5 – Simulations
This session offers participants insight into the advanced e-learning tool LabBuddy and het virtual lab simulation tool Labster. Examples of the set up of lab simulations in both LabBuddy and Labster will be given.
Designing a simulation with LabBuddy
Sjors is doing his Ph.D. research on simulating complex research experiments. During his talk he will show you the potential of simulations to help students prepare for laboratory courses. He also will demonstrate how such simulations can be designed in the online e-learning tool LabBuddy. Finally he will present the results of a case study performed at Wageningen University.
Development of a Labster simulation
During this session Bas Defize, from University College Utrecht, will show you how they have developed a Labster simulation. Labster is a virtual lab simulation, which can help students to prepare for the real wet lab work.
Session 6 – Assessment
This session offers participants insight into the set-up of a practical research module with focus on assessment. The session includes a discussion and brief workshop to shed more light on how to assess students during a practical course.
A combination of tests to assess practical skills
During this presentation a general overview of the curriculum will be given of the study Biological and Medial Laboratory Research at the University of Applied Sciences, Leiden. The focus will be on the embedment of the practical modules in the programme and assessment of the practical skills. Currently, we perform different ways of assessing these practical skills; skills tests, presentations, theoretical tests and short reports. These methods will be presented and discussed regarding the specific context and learning outcomes. All approaches have their benefits and draw backs which makes them useful in their own right. A constant struggle led to a mix of different tests, which is perhaps a good approach to assessment.
Improve your assessment of practicals
'A Rubric is a scaled set of criteria that clearly defines for the student and the teacher what a range of acceptable and unacceptable performances look like' (AASL and AECT, 1998 p.177).
A Rubric has a twofold aim: it provides the assessor guidance for the assessment (assessment of learning), and it provides the student insight into his or her own learning (assessment for learning). In the workshop Ilja Boor and Sandra Cornelisse are going to discuss the role a rubric can play in assessment of and for learning and how rubrics can be used to improve your laboratory teaching. Do you want to experience how to apply this powerful tool yourself, which is easy to use for both assessor and student? Join this workshop!
Hands-on session
After a day of inspiring talks, there are many things to think about. Maybe you have been inspired to redesign your course and want to brainstorm with educational experts on how best to proceed. If you have a specific challenge in your own course and have a specific question you want answered. Bring your own materials to this hands-on session. Here you have the opportunity to talk to the experts and your colleagues from different universities about their best practices and learn from each other, whilst enjoying a snack and drink.
Please indicate in the registration form whether you are interested, so we can make sure the right people are there to help you on your way!